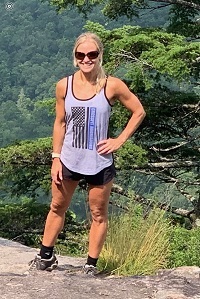 Stacy Rogers
---
Stacy has been a member for a long time and now teaches our Endurance classes every Tuesday and Thursday. You will also find her most early mornings doing CrossFit if you are brave enough to wake up that early.
Stacy says about her Endurance classes that, " Our Endurance Class is focused on conditioning, with workouts that are typically 30+ minutes. We use various cardio movements and intensities to challenge and build stamina."
Whether you are a beginner athlete or accomplished runner, Endurance class helps athletes of all levels increase their aerobic capacity. All workouts can be modified to fit your fitness level.